Most beginner gardeners will encounter difficulties with their plants and soil. Complications like the death of plants, soil erosion, bad drainage are common results of improper or bad soil maintenance.
I myself have encountered several problems with my soil and plants. My plants suffered from the bad condition of soil, which ultimately led to a ton of difficulties. This is the main reason why you should give importance to maintaining your soil in pristine condition since the stronghold of your plant relies on its soil.
One of the most effective and organic ways to keep your soil healthy is by mulching. If you are unfamiliar with mulch, then you have come to the right place to learn what it's capable of.
---
What Is Mulch?
For starters, what is mulch? Mulch is a soil amendment that is not only limited to one kind. In fact, there are numerous materials out there that can be used as mulch for your plants and soil. Moreover, it brings a ton of benefits to your plant collection such as nutrients, lock-in moisture, weed resistance, insulates roots, and many more!
Furthermore, mulch is very aesthetic to look at if done right, which is why some gardeners use mulch as a soil amendment and decoration at the same time. I mostly use wood chips since they retain moisture very well, and they showcase a pleasing decoration.
---
5 Different Types Of Mulches
As mentioned, there are countless kinds of mulch that you can use like wood chips, leaf mold, crushed eggshells, manure, and many more. Below are some of the commonly used mulches.
---
1) Well-rotted Animal Manure
This organic mulch can be purchased at garden centers, and they are commonly used in vegetable gardens since it provides the essential nutrients that vegetables require. As it decomposes, its process of giving nutrients instantly begins.
I highly recommend wearing gloves when applying this kind of mulch for safety and hygiene purposes.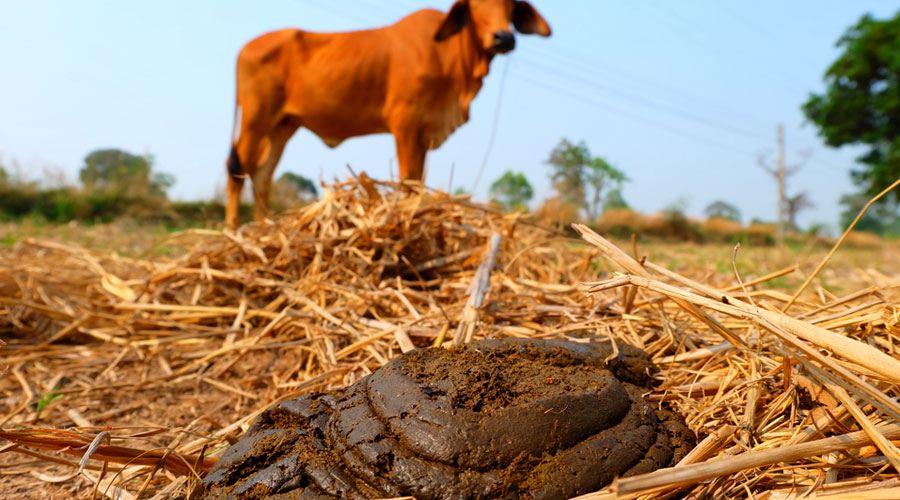 ---
2) Wood Barks
Wood bark is a nice looking mulch that is good for the soil's structure as it decomposes. They are typically sold in different grades that have unique appearances and breakdown speeds. To make it easier to understand, the finer the bark, the quicker it rots.
---
3) Wheat Straw
Wheat straw is a great organic mulch that is suitable for applying in large areas. It provides a long-lasting layer that helps the soil receive organic matter for more nutrients. I use some of these for my plants that are in garden-raised beds since I have wide ones.
---
4) Grass Clippings
If you have just clipped grass with your landscape edging tools, then you can use some of the grass clippings as mulch. However, they don't look as attractive as the other mulches on this list, but it does get the job done.
---
5) Cocoa Shells
Cocoa shells are commonly used as mulch for flowerbeds. As always, use gloves when applying for hygiene purposes and better control. However, if you have a pet, I recommend using another kind of mulch since its smell is irresistible to dogs which means you could find your dog playing in it one morning.
---
When To Mulch Your Soil?
When it comes down to the best time to mulch your soil, autumn and near winter are fine. Plants with mulch around these two seasons will help protect their roots. Late winter is also a great choice for mulching and early spring as well since it traps moisture from wet weather. This makes the soil not dry out quickly.
---
6 Steps On How To Mulch Soil
---
1) Clean The Area
Before mulching soil, you must have your garden area clean and clear of trash, grass, and other obstacles. This makes adding layers of mulch easier since you no longer have to worry about mixing it up with outside materials.
If you are using a garden-raised bed, then remove the dry leaves, sticks, debris, dead plants, etc. I recommend freshening up the edging along your beds as well, and this can be done with the use of a spade to cut lines between your lawn and bed.
---
2) Water The Area
Watering the area with your garden hose is necessary to trap the moisture after applying mulch. I highly recommend only watering the area at a minimum first to see if the mulch you are using is effective or not in terms of retaining the moisture in.
---
3) Get The Mulch Ready
After completing the steps above, you may now proceed to prepare your mulch by filling up your wheelbarrow with your chosen kind of mulch and spread at least 2 inches of it around your plants. You have the option of gathering or scattering it. I personally scatter them a bit to release some moisture off of the soil.
---
4) Remove Weeds
Removing weeds is vital since they can grow within the mulch, and weeds can disrupt the growth and development of your plants, which is something that you should definitely look out for.
---
5) Raking
After applying mulch and removing the weeds, rake the mulch to a level finish for effective mulching.
---
6) Water Your Mulch
Watering your mulch afterwards is an optional step, but if you want your plants to hold on to more moisture, then you may do so. But remember, too much moisture can attract problems as well such as garden pests, mold, etc.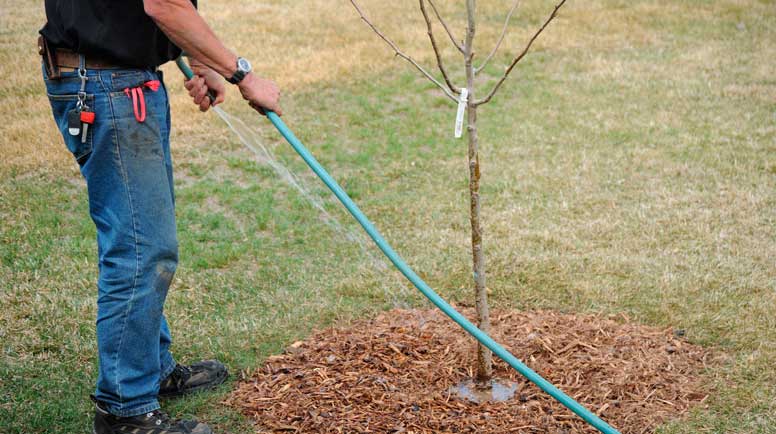 ---
Final Thoughts On Mulching Soil
Although mulching soil is not necessary, it can definitely help provide more essential nutrients to our plants and soil. Moreover, it traps moisture which is great for plants that love high moisture levels. I do not recommend using mulch for plants that prefer dry environments since this can cause root rot and other complications.
Overall, I find mulch a great material for improving the condition of my soil for my plants to thrive. Well, that's a wrap! If you have any questions on mulching your soil, don't hesitate to ask below. Happy gardening!